Mark Allen McFate (1 SEP 1960 - )
| | |
| --- | --- |
| ID: | i00007 |
| Sex: | M |
| Name: | Mark Allen McFate |
| Born: | 1 SEP 1960 |
---
| | |
| --- | --- |
| Date: | 1 SEP 1960 |
| Place: | Marshalltown, Marshall Co., Iowa |
---
---
My Ancestry
Since this project is moving along VERY slowly, I thought I would share a bit of my ancestry here in an interesting format.
From Gramps
My sister, Marlene, left me with lots of her family research. The most easily accessible portions of it have been transferred from GEDCOM format into Gramps. From there I did a quick screen shot of my family tree, direct ancestors only. A few of my 23&Me DNA relatives have expressed interest in identifying our common ancestors, so here's a very limited depiction of what I know from my sister's research: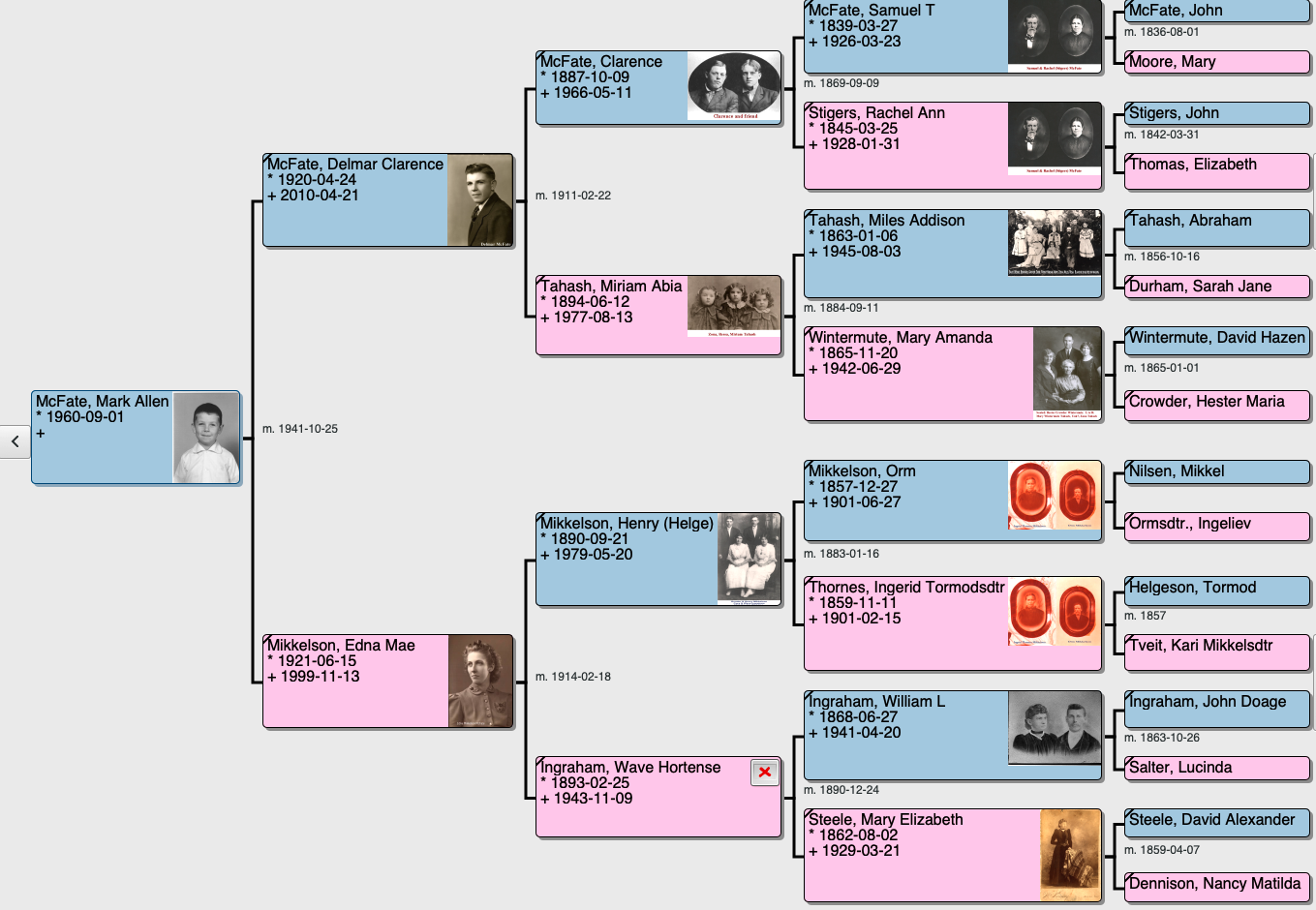 Mark's ancestry based on Marlene's research organized and exported using Gramps. ©
From 23&Me
Unfortunately, I can't display all of it directly on this site due to security concerns, but you are welcome to use this link to 23&Me* if you would like to view my complete 23&Me Ancestry Composition © report. Static portions of the report, captured from 23&Me ©, are reporoduced below.
* Sign-in or free registration at 23&Me © will be required to view my complete data.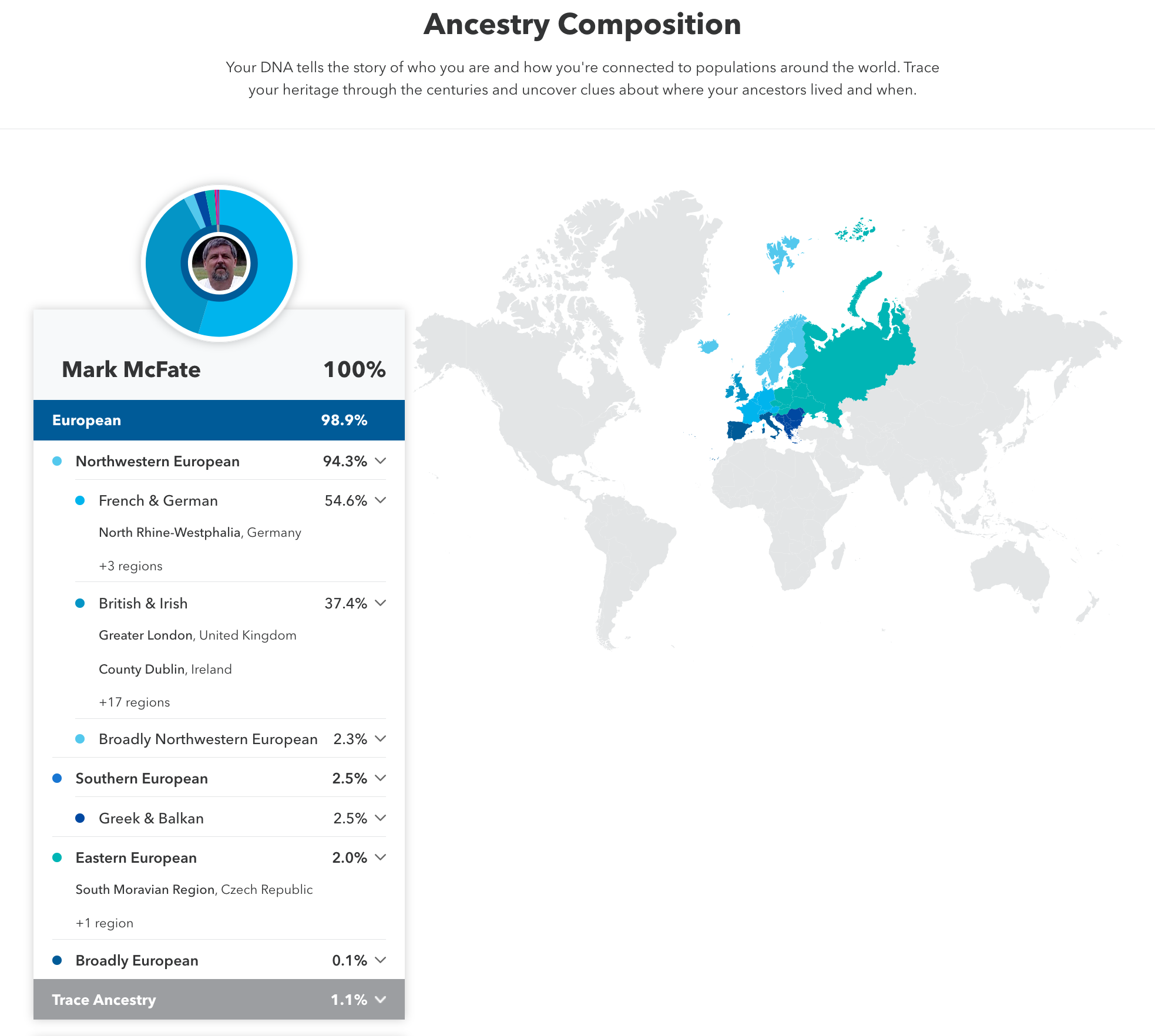 Mark's 23&Me Ancestry Composition graphic. 23andMe ©

Mark's 23&Me Ancestry Timeline graphic. 23&Me ©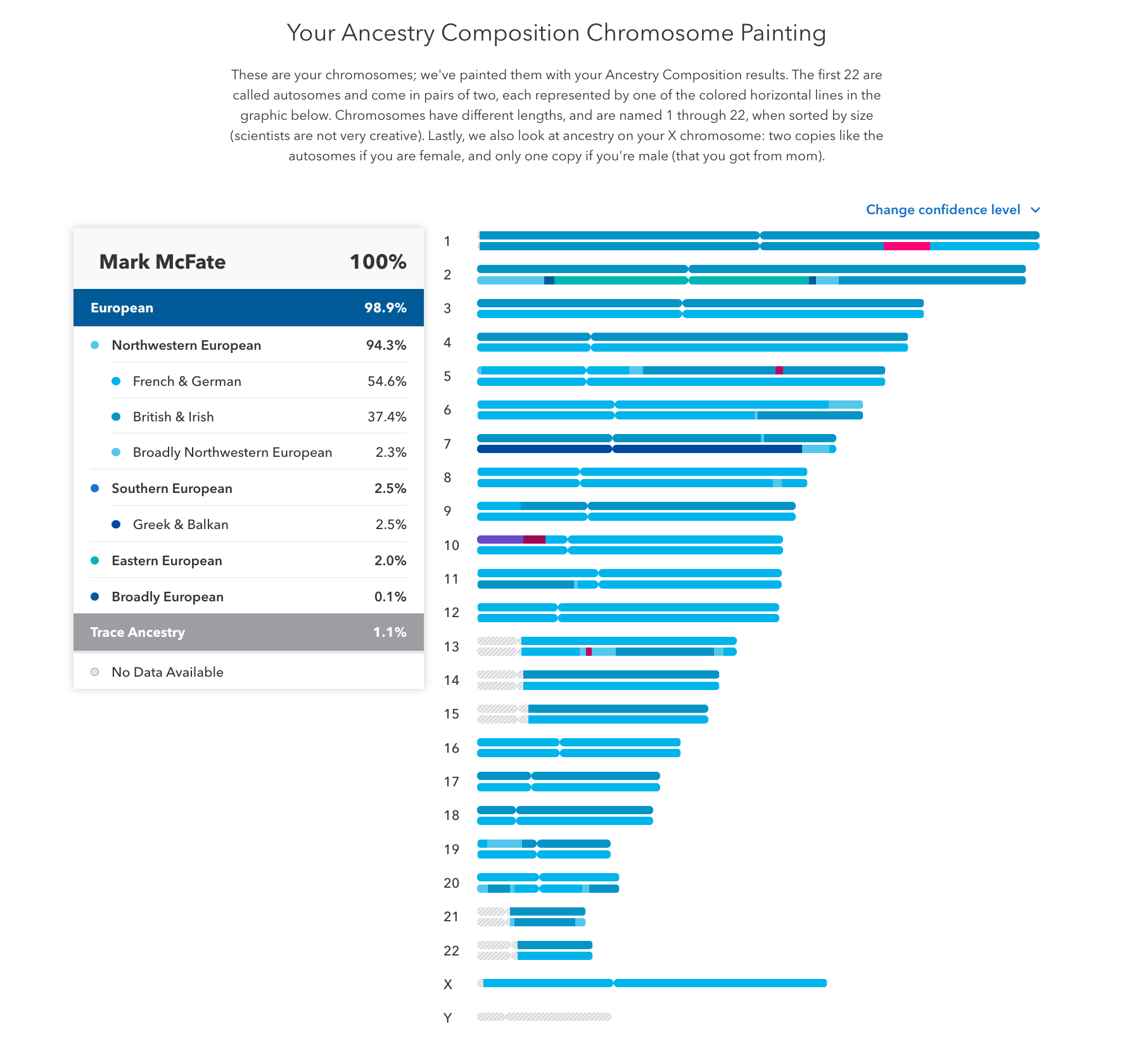 Mark's 23&Me Ancestry Chromosome Painting graphic. 23&Me ©